Looking for a Business Lawyer in Maryborough?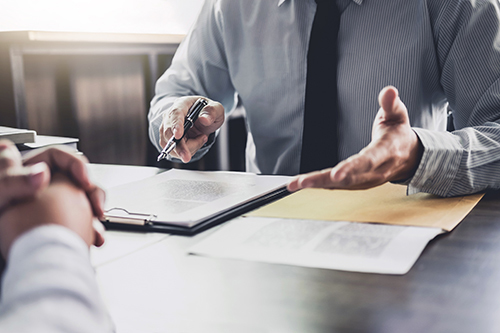 Whether you're a start-up, planning to buy or sell a business, or looking for advice on a business dispute, we can help.
We offer a wide range of practical legal solutions for individuals, start-ups and small to medium sized businesses.
We can help you with:
Business Structures

If you are establishing a new business we can help you make sure that you are setting the business up soundly, whether by Partnership, Joint Venture, Company, Trust or Franchise. If you're looking to restructure your business we can help with Partnership Dissolution and Corporate Restructures. We will work with your accountant to ensure that your goals are achieved from a legal and financial point.  We understand that your financial goals and legal goals do not always align.  We regularly work with local accountants to make sure your goals are balanced and prioritised.

Business Contracts

We can prepare or review all types of legal Contracts including Purchase or Sale of Business, Put and Call Options, Partnership Agreements and Commercial Contracts. We will make sure that the Contract terms and conditions are suitable for your business now and into the future and ensure that due diligence standards are met. For buyers, we ensure that you get what you pay for – for sellers, we help minimise risks associated with selling a business. It is important to make sure that the Contract contains all of the terms at the time of signing.  This can only be achieved by involving us and your accountant early.  By engaging our services before you sign the Contract then we can minimise your fees by ensuring that all terms are agreed upon, and they achieve your goals, prior to signing the Contract.

Property and Leasing

We can assist with Retail Shop Leasing and Commercial Leasing for both landlords and tenants. RETAIL SHOP LEASES – It is important to make sure you meet all of your disclosure obligations, whether you are a tenant or landlord, when entering into a Retail Shop Lease.  A failure to do so, particularly by the landlord, could result in the tenant being able to terminate the Lease.  We understand that budgets are tight when starting up your business or relocating and we offer cost effective services in this area.

Business Succession

We will work with your business and family to devise a plan that keeps your hard earned assets safe through Unit, Discretionary and Family Trusts, Wills and/or Powers of Attorney.
We offer a tailored approach and can work within your budget to achieve your goals. You can access basic information regarding leases at 
Governments Business Queensland
or 
Contact us
to discuss how our experienced Commercial Solicitor can assist you in a cost effective manner.
Committed to Helping Our Clients Succeed.