Wills & Power Of Attorneys
Need to get your Will and Power of Attorney done in Maryborough ?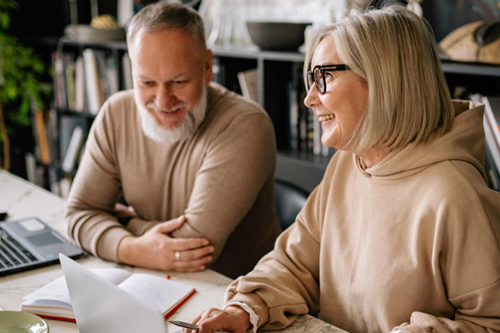 What is a Will?
A Will is a legal document that sets out how you want your assets distributed upon your death.  Without a Will, on your death your assets may not be distributed how you wanted them to be.  Having a Will in place, which has been prepared correctly and states clearly how you want your assets to be distributed upon your death, allows for peace of mind for both you and your loved ones. Your Will can cover all your assets such as your home, car, shares, bank accounts, insurance policies, superannuation and personal items such as jewellery and family heirlooms. Whether you have a little or a lot, it is always a good idea to prepare a Will.  We have many people tell us that they own all their assets jointly with their spouse.  Making a Will needs to consider your worst case scenario.  If you and your spouse both pass at the same time then what will happen with your assets?  Who will care for your minor children?  These are all things we will discuss with you at your appointment to make sure that all scenarios are covered. You can make a Will if you are 18 years or older, or if you are under 18 and married, provided you are of sound mind at the time of signing the document.  We recommend that everyone make a Will as soon as they turn 18, as while you may think that because you do not own a house that there are no assets of any real value, what people don't consider is their Superannuation and the Death Benefit Insurance attached to it.  Many industry Superannuation funds have Death Benefit Insurance attached to them starting at around $120,000.00. If you already have a Will you should review it regularly to make sure that it meets your current needs and wishes.  Your Will also needs to be updated whenever there is a change in circumstances in your life. There are events that arise in that may act to invalidate your Will or parts of your Will, for example, marriage and divorce.  We recommend that any death, birth, marriage, family break up or overseas trip warrants you reviewing your Will.
What are the Disadvantages of Dying Without a Will?
It is essential to have a Will. If you pass away without a Will, what is called the law of intestacy will take effect. This law means that your assets may not be distributed to your loved ones as you may have wanted.  With the preparation of a Will being quite a simple process (in most circumstances), why delay it any longer. 
Make an appointment
 with us to ensure your loved ones are taken care of how you want them to be. Even if you have a Will, if not prepared correctly, your family may still find that you have been classified as dying intestate.  You should make sure your Will has been prepared by an experienced succession Solicitor to avoid this.
Cost of making a Will
Many people think that making a Will is too expensive.  The cost of not having a Will is a much more expensive process for your family, let alone the heartache that is also involved. 
Contact us
 to discuss just how affordable a Will prepared by an experienced Solicitor is.
Power of Attorneys
Power of Attorneys allow a person or persons nominated by you to perform various functions and make decisions on your behalf whilst you are alive. These include dealing with your finances, health or personal matters if you are incapacitated or simply making decisions on your behalf in your absence. Power of Attorneys can be for a single event, for example, signing a document whilst you are on holidays, only when you are incapacitated or alternatively for an indefinite period. It is important that all the legal requirements of a Power of Attorney are satisfied. Power of Attorneys can be prepared by you, but it is much safer to get a Solicitor to prepare it on your behalf.  We often are asked to make a Power of Attorney once it is too late.  You have to have capacity to make a Power of Attorney and unfortunately, if you find yourself or a loved one in a situation where you have been in an accident or diagnosed with a terminal illness, we may not be able to assist with preparing and signing the document.  There are alternative options if you do find yourself in this position.  You should discuss this with an experienced Solicitor by
contacting us today
.
Advanced Health Directives
An Advanced Health Directive sets out your wishes and directions in regards to certain treatment that could be provided to you if, for whatever reason, you are unable to communicate your wishes. When making an Advanced Health Directive it is a requirement that a doctor explains to you the consequences and effects of the document and your doctor must also sign the document. It is important to make your regular doctor and any family and friends aware of an Advanced Health Directive to ensure your wishes are carried out.
Contact us
to find out more or to arrange an appointment to discuss your Will, Power of Attorney or Advanced Health Directive.
Committed to Helping Our Clients Succeed.